A gift that he'll not only love but also use
This Father's Day, elevate your dad's style with a gift from Ties.com. As a leading online destination for high-quality, wallet-friendly menswear, Ties.com offers an impressive selection of ties, shirts, socks, tie bars, and more, all designed with the modern man in mind.
---
Sunglasses,Watch, Leather, Pocket Knife, Cardholder: Amazing Dad Swag!
This Father's Day, give your dad a gift that he'll truly appreciate. Whether he's a tech enthusiast, a style connoisseur, or a lover of all things luxury, you're sure to find something he'll love on Uncrate.com. After all, Father's Day is about showing your dad how much you appreciate him, and what better way to do that than with a gift that's as special as he is? EVERYDAY CARRY: COCOA, UNCRATE.COM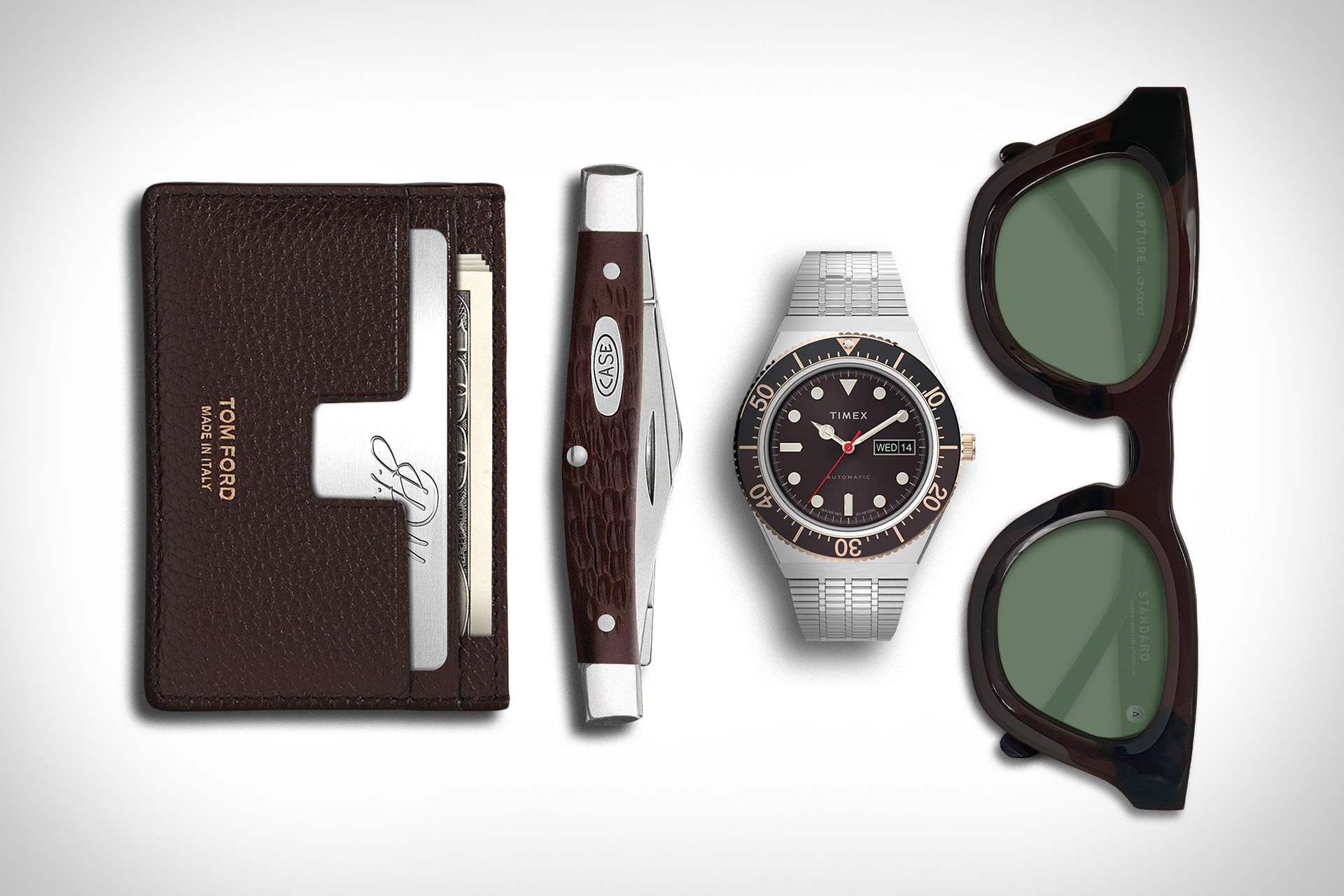 ---
Sony Aibo Entertainment Robot
The Sony Aibo Entertainment Robot transcends the realm of mere toys; it serves as a companion. This robot dog possesses the capability to identify and remember faces, rendering it a dynamic and engaging device. Additionally, it can adjust to its surroundings and gradually cultivate a distinct personality. This gift is ideal for fathers who have a fascination for robotics or those who would enjoy the companionship of a pet, minus the obligations associated with a real one.
---
Apple Vision Pro AR Headset
If your father is a fan of virtual reality, the Apple Vision Pro AR Headset could be the perfect choice. This headset delivers a high-resolution display and an expansive field of view, paving the way for a genuinely immersive AR journey. Moreover, its lightweight design ensures comfort during use.
---
DJI Air 2S Drone
The DJI Air 2S combines the finest aspects of portability and image precision. This drone, perfect for on-the-go aerial photography, is equipped with the renowned Sony IMX383 image sensor, boasting a 1-inch CMOS and a stunning 20 Megapixel image resolution. It truly offers the pinnacle of aerial imagery experiences.
---
Exotic Meats Crate
This Father's Day, take your dad on a culinary adventure with the Exotic Meats Crate from Man Crates. This isn't your average meat sampler. It's a veritable feast of beast, featuring a selection of meats from three continents. The Exotic Meats Crate is packed with enough spiced ostrich, elk, venison, and boar meat to make even the most adventurous eater's mouth water.
---
Happy Father's Day to all the amazing dads out there!
---
Upcoming events

Grand Opening of Russell Ridge Estates
Sunday June 17th from 1pm-4pm, at 217 Trudeau Crescent.
Win $500 worth of tools and Father's Day giveaways, Grand Opening of Russell Ridge Estates!